6. HOW-TO BASICS
This section explains how to operate the basic functions on this Forum.
For detailed troubleshooting, see the
Frequently Asked Questions
provided by the software maker.
For those unfamiliar with modern message boards, some of the most important items were reviewed above under
Forum Structure
. To review, new users should familiarize themselves with concepts like sub-forums, subjects (a.k.a. "threads"), posting and "bumping," bookmarks and "subscriptions,"
"View active topics,"
"View your posts,"
private messages
and the
User Control Panel
.
EDIT AND QUOTE
Users may edit their own posts for a bit more than 24 hours after the original posting. The "Edit" button appears at the bottom of each of your own posts. It disappears after the editing period is over.
At the bottom of all posts by any author, you will see the "Quote" button. This is one of the most useful functions for replies. (Note: If a post is long, quoting should be used to take the excerpts you wish to quote, rather than the entire post, to keep things more compact.)
When posting and using the quote function, you can add the author's name by using this code:
[ Quote = "Author" ] (without the spaces)
to specify the author. You can also put text in a quote box without needing to specify the author.
Examples:
Patrick Henry wrote:
Give me liberty or Give me death!
Quote:
This is an example of the quote function without an author specified.
LINKS
If you enter a complete URL as is, it will automatically be turned into an active link.
http://carfree.com/
You can instead use the "URL" tag to attach the link to a phrase. For example, this code
[ url = h t t p ://carfree.com/ ] Carfree.com is my favorite site! [ / url ]
Turns into this once rendered correctly, without the spaces:
Carfree.com is my favorite site!
SEARCH
A quick search window is displayed at the bottom of every page, and a link to the advanced
Search form
is displayed at the top of every page. If these fail to find what you are looking for, another option is a
site specific search
on Google, using the command
site:occupyastorialic.org/forum
along with your search phrases.
ATTACHMENTS
The Full Editor for posting includes the option of uploading attachments, such as graphics or PDFs. You can browse from files on your own computer and upload these to the site, where they are hosted. Once you have done so, you can also copy the link to what you have uploaded and post it on other sites. (Please don't upload humonguous files, or graphics that increase the page width. Please don't abuse this site by using it for storage. Thank you.)
HOTLINKING IMAGES
If you wish to display an image from another site, use the IMG tag to "hotlink" it and display the image. (Note: Such images are still hosted on the other site, and so are subject to change by the other site.)
The code looks like this:
[ img ] h t t p : //shakespeare.mit.edu/shake.gif [ / img ] (without the spaces)
When we remove the spaces from the above, the image displays: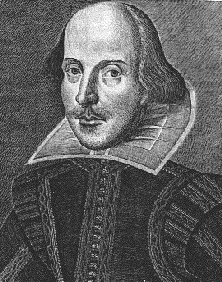 BB CODES FOR FORMAT
When you compose a new post, the text input window is surrounded by various buttons that can be used to insert the so-called BB codes for formatting.
Mark the text you wish to format and use the button to place the code tags around it. Here are some examples of what happens. (If you're not sure which button was used for one of these effects, hit "Quote" on this post and you will see the code.)
Bold
Italic
Underline
Code:
"Code"
Center text
Flush right
Strikethrough (s)
Sub
text
Super
text
Silly blinking text
Font goes
tiny
small
normal
large
huge
Mark text and
use the color
buttons to the
right to get
different
colors
.
And now here comes a horizontal line (hr), followed by a bunch of those ridiculous smilies.
---
EMBEDDING MEDIA
Finally, BB code offers the option of embedding certain kinds of media so that they display directly in your post.
Video may be embedded only if it is hosted on Youtube or Vimeo. The BB code tags you use for this are conveniently labeled "vimeo" and "youtube." You insert the video ID codes between the tags, but not the full URL. The code would look like this:
[ youtube ] x3kdk_fvh [ / youtube ]
or
[ vimeo ] 2393941 [ / vimeo ] (without the spaces)
examples of Vimeo embeds wrote:
The Police and the Protestors
—
published 4 months ago
: Sun, Oct 2, 2011
←
SEE VIMEO CREDITS & NOTES
| Music by
The National
Ed David also filmed this piece for Alex Mallis and Lily Henderson.
Right Here All Over
—
published 4 months ago
: Wed, Oct 5, 2011
←
SEE VIMEO CREDITS & NOTES
| Music by
Loscil
[/list]
examples of Youtube embeds wrote:

Occupy Wall Street Music | random selections






MP3 sound files can also be embedded using the "mp3" tag. This tag uses the full URL that you would otherwise click to download the MP3. Thus, for example:
[ mp3 ]
http://media.blubrry.com/world/p/www.po ... 520112.mp3
[ / mp3] (without the spaces)
Becomes this:
example of MP3 embed wrote:
Download: http://media.blubrry.com/world/p/www.podtrac.com/pts/redirect.mp3/media.theworld.org/audio/111520112.mp3
The audio is a point of view by interviewee, Ibrahim Abdallah, a marketer in NYC.
You might want to turn down your speakers should you click on the image or the text link. Once you do, sounds of protestors begin almost immediately, without alert.
An Egyptian View
of Occupy Wall Street
— By The World ⋅ November 15, 2011
Anchor Marco Werman talks to Ibrahim Abdallah, an Egyptian-born businessman who lives in New York City.
Abdallah spent three days on Tahrir square in Cairo last February during the Arab Spring protests.
He also visited the Occupy Wall Street protests in New York.
He says the movement's lack of clear goals may be causing its demise.
The above should cover most Forum features. Hope you agree. If you have any questions, please post them on this sub-forum. Thank you.